Shopify
Wild Swans
The conversion rate increased by 10%, revenue increased by 35%
Bringing Scandinavian Fashion to the world, Wild Swans offers fashion, lifestyle, beauty and homeware. Inspired by the fairytale 'The Wild Swans' by Hans Christian Andersen.
Perfectly describing the range of designers as well as the customers – Beautiful, strong gracious birds with a bit of an edge.
Why Rainy City?
Previously on a generic Shopify template, Wild Swans had the vision of improving UX on the site along with conversions.
Another focus for Wild Swans was to offer the same in-store online. After a Shopify store audit and showing the Wild Swans team what we have achieved for other merchants on Shopify, they chose us to lead the project.


Project details:
New user experience and CRO implementation

Easy to use navigation and mega menu

Enhanced collection page with filters
The challenge
One of the main challenges with the project was ensuring the branding tied in closely with their brick and mortar stores. To do this we hosted an initial strategy session in the discovery process.
Slick design & enhanced functionality
The new site has a great slick design with enhanced functionality to allow customers to find their products and get to the checkout with ease.
The site is pixel perfect with a clean Scandinavian inspired design that is built for conversions.
Along with our redesign, we enhanced the wishlist to make it more inviting for customers to use to help customers discover new products and be the first to find out about discounts on their wishlists.
Fluid customer flows
The new user journey and website UX updates we implemented resulted in an increase in sales and conversion rate.
One of the main reasons for the spike in conversions is due to cross-selling on the PDP and cart pages, along with enhanced product filtering to help visitors find products faster.
"We have scaled to multiple 7 figures per year since starting working together. They are super easy to communicate with and always very responsive. They are without a doubt our go to Shopify Experts."
Alex Stark | Ogee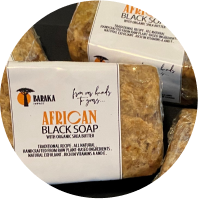 "*AMAZING* *Five-Stars* Neither goes far enough. So happy. Completed ahead of schedule and beyond expectations. Thank you Rainy City! I was so nervous about doing a new website. The cost. The complexity. This was compounded because we were a small but dispersed business with key players in North America, Europe, Africa and Asia.

The Rainy City team made it all so easy. Highly, HIGHLY recommended."
Wayne Dunn | Baraka Shea Butter
"We've had such a wonderful experience working with Rebecca and the team on our transition to a shiny, new Shopify website. They are so knowledgeable and really worked for hand in hand with us to solve tricky design problems and turn our vision into a reality. We couldn't be happier with the final result!"
Ellie Lum| Klum House
"Rainy City took our digital presence to next level and created a clean, crisp, robust, modern (and fast) website despite the thousands of products we have in our collection. They took the time to listen & understand our needs and give us proper guidance on how best to implement them. In our first month after launch, our sales have increased significantly! Happy to recommend them to anyone looking to build or re-design an existing site. Plus, we worked with them 100% remote being in the US!"
Peter Manka Jnr | Ben Garelick
Lets get to work
Ready to discuss the finer details? Let's talk Shopify.
Contact us
Get in touch
UK: 0800 5202 212 | USA: 929-999-5854
Email: hello@rainycityagency.com
Book a call