Shopify
Soccer Supplement
Custom subscription builder page resulting in a 4% uplift on conversion & a massive increase in AOV.
Scientifically-formulated supplements are designed by industry-leading nutritionists to give footballers what they need to unleash their full potential on the pitch.
Why Rainy City?
Soccer Supplement needed a Shopify design and development agency to hit the ground running and take their Shopify store to the next level.
After researching our past success with other supplements brands and our Shopify expertise, Soccer Supplement approached us to find out a bit more.


Project details:
Long-form product pages

Full Shopify UX Audit

CX Audit & Improvements
The challenge
After analysing customer purchase behaviour on the Soccer Supplements website, we found that people were buying a range of different products in different categories.
We wanted to create a truly unique customer experience, designing a one-page purchasing flow to allow visitors to create bespoke bundles with various subscription options.
When carrying out extensive research on UI/UX, we came up with a design that was user friendly and intuitive and followed a complete thought process
Bundled subscriptions on Shopify
In order to handle subscriptions here, we used one of our favourite apps – ReCharge. This makes creating subscriptions a breeze for both an agency and also clients too.
We tapped into their API to create a bespoke Build-A-Box subscription landing page. In addition to this, we also utilized the power of jQuery and our own CSS to style modules within the page.
We started off by creating a page template for our subscription page, dividing the whole user experience into 3 steps:
Create your subscription box
Choose your delivery time
Select your free gifts
Subscription pages that sell
An issue we faced when building out the process is that the page was too long for the user to traverse.
To overcome this we used offset().top, helping us calculate each section position and move the user along automatically based on the current viewpoint location.
Adding a bespoke landing page that allows users to select products, to create their own subscription bundle. We then applied a custom script, to automatically discount the bundle and fire it into Recharge's subscription.
"We have scaled to multiple 7 figures per year since starting working together. They are super easy to communicate with and always very responsive. They are without a doubt our go to Shopify Experts."
Alex Stark | Ogee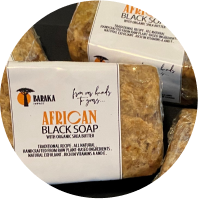 "*AMAZING* *Five-Stars* Neither goes far enough. So happy. Completed ahead of schedule and beyond expectations. Thank you Rainy City! I was so nervous about doing a new website. The cost. The complexity. This was compounded because we were a small but dispersed business with key players in North America, Europe, Africa and Asia.

The Rainy City team made it all so easy. Highly, HIGHLY recommended."
Wayne Dunn | Baraka Shea Butter
"We've had such a wonderful experience working with Rebecca and the team on our transition to a shiny, new Shopify website. They are so knowledgeable and really worked for hand in hand with us to solve tricky design problems and turn our vision into a reality. We couldn't be happier with the final result!"
Ellie Lum| Klum House
"Rainy City took our digital presence to next level and created a clean, crisp, robust, modern (and fast) website despite the thousands of products we have in our collection. They took the time to listen & understand our needs and give us proper guidance on how best to implement them. In our first month after launch, our sales have increased significantly! Happy to recommend them to anyone looking to build or re-design an existing site. Plus, we worked with them 100% remote being in the US!"
Peter Manka Jnr | Ben Garelick
Lets get to work
Ready to discuss the finer details? Let's talk Shopify.
Contact us
Get in touch
UK: 0800 5202 212 | USA: 929-999-5854
Email: hello@rainycityagency.com
Book a call