Shopify
Relief Pen
The idea behind Relief Pen is to elevate health and enhance wellbeing. The product is natural, THC free, non-psychoactive and contains a unique precision blend of terpenes that work synergistically with CBD to create a therapeutic effect, promoting relaxation, performance, and restoration.

Relief Pen came to Rainy City wanting a new store setup for a brand new product which will revolutionise the ecig business with a breath of fresh air.

Project details:

New Shopify store setup

Utilising Shopify 2.0 and sections


Custom built Shopify template

SEO Implementation

Functionality enhancements

The challenge
We had a tight deadline to launch Relief Pen of 6-8 weeks for a fully custom Shopify build. This included long form product pages and upsell offers to boost AOV.

Branding
Our UX team engaged in design workshops with the team at Relief Pen and used their expertise to create a branding pack for Relief Pen. It was important we incorporated colours which projected the values of the products throughout the site. We used neutral tones to convey the calmness and emphasise the product's purpose of aiding with stress relief.

Final Results
The tight deadline was met with the full custom build launching within the time frame, the client loved working with the Rainy City team and was impressed with their new Shopify store.

We built custom landing pages with content to help boost SEO, the site is built to make it easy to edit these pages with lots of sections for SEO content.

"We have scaled to multiple 7 figures per year since starting working together. They are super easy to communicate with and always very responsive. They are without a doubt our go to Shopify Experts."
Alex Stark | Ogee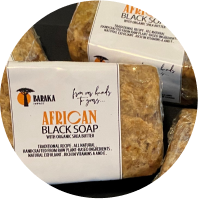 "*AMAZING* *Five-Stars* Neither goes far enough. So happy. Completed ahead of schedule and beyond expectations. Thank you Rainy City! I was so nervous about doing a new website. The cost. The complexity. This was compounded because we were a small but dispersed business with key players in North America, Europe, Africa and Asia.

The Rainy City team made it all so easy. Highly, HIGHLY recommended."
Wayne Dunn | Baraka Shea Butter
"We've had such a wonderful experience working with Rebecca and the team on our transition to a shiny, new Shopify website. They are so knowledgeable and really worked for hand in hand with us to solve tricky design problems and turn our vision into a reality. We couldn't be happier with the final result!"
Ellie Lum| Klum House
"Rainy City took our digital presence to next level and created a clean, crisp, robust, modern (and fast) website despite the thousands of products we have in our collection. They took the time to listen & understand our needs and give us proper guidance on how best to implement them. In our first month after launch, our sales have increased significantly! Happy to recommend them to anyone looking to build or re-design an existing site. Plus, we worked with them 100% remote being in the US!"
Peter Manka Jnr | Ben Garelick
Lets get to work
Ready to discuss the finer details? Let's talk Shopify.
Contact us
Get in touch
UK: 0800 5202 212 | USA: 929-999-5854
Email: hello@rainycityagency.com
Book a call