Shopify Design & Development
Printfresh
Shopify Design & Development for USA based brand Printfresh. There's more to Printfresh that meets the eye, and we wanted to help them show that off. Founded in 2016 by textile designer and fashion entrepreneur Amy Voloshin and her husband Leo, Printfresh is a collection of sleepwear and lifestyle items that are inspired by plants, animals and home decor
Why Rainy City
Printfresh wanted to redesign their Shopify store and take advantage of Shopify's latest features to better showcase products and improve customer flow through their website. Printfresh had seen our portfolio of redesign projects along with our incredible results and wanted our design team to work alongside their development team to print their vision to life.


Project Details:

Full Shopify Store Redesign

Homepage

Product Pages

Collection Pages

Cart & Checkout Redesign

Optimized user flow and functionality
The challenge
Knowing they wanted to redesign their website and overhaul their user experience, Printfresh approached us after seeing our portfolio of Shopify redesign projects.

Printfresh wanted to create a more polished online experience for their customers that matched their brand. The previous website had become outdated and didn't showcase their beautiful products in the way that they wanted.

Shopify store audit
We carried out a Shopify store audit for Printfresh to highlight key areas that needed to be improved to increase customer journey flow and the overall aesthetic of the website.

Their old website was causing issues with how users were shopping and navigating to find products. With a lack of cohesive branding and issues displaying products, we presented a range of potential new designs and store layouts based on their branding and how their users shop.

Bringing a new Shopify Store to life
Throughout the design phases, we worked cloesly with the Printfresh development team to ensure optimal functionality and brand consistency. As the Printfresh team was handling the development, we created concise guides to ensure a smooth handover and maximum effectiveness when pairing the new design with the back-end functionality of the store.


Shopify Cart & Checkout Redesign
The most important page of any Shopify store is the checkout proces and how visitors make a purchase.

We created a really simple, easy to use layout for the Printfresh cart and checkout process. The slideout cart allows users to complete their purchase easily by just clicking to go to the checkout or simply clicking away to continue shopping.

The Launch
We launched the new Printfresh Shopify store with the team loving the new site design, layout and functionality that we proposed.

The new website launched successfully, showcasing their new products, shots, beautiful imagery and matching their branding throughout.

Printfresh love their new store and are very happy with the polished feel and look of the new design.

"We have scaled to multiple 7 figures per year since starting working together. They are super easy to communicate with and always very responsive. They are without a doubt our go to Shopify Experts."
Alex Stark | Ogee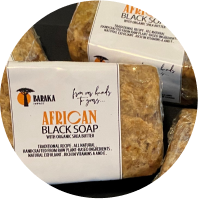 "*AMAZING* *Five-Stars* Neither goes far enough. So happy. Completed ahead of schedule and beyond expectations. Thank you Rainy City! I was so nervous about doing a new website. The cost. The complexity. This was compounded because we were a small but dispersed business with key players in North America, Europe, Africa and Asia.

The Rainy City team made it all so easy. Highly, HIGHLY recommended."
Wayne Dunn | Baraka Shea Butter
"We've had such a wonderful experience working with Rebecca and the team on our transition to a shiny, new Shopify website. They are so knowledgeable and really worked for hand in hand with us to solve tricky design problems and turn our vision into a reality. We couldn't be happier with the final result!"
Ellie Lum| Klum House
"Rainy City took our digital presence to next level and created a clean, crisp, robust, modern (and fast) website despite the thousands of products we have in our collection. They took the time to listen & understand our needs and give us proper guidance on how best to implement them. In our first month after launch, our sales have increased significantly! Happy to recommend them to anyone looking to build or re-design an existing site. Plus, we worked with them 100% remote being in the US!"
Peter Manka Jnr | Ben Garelick
Lets get to work
Ready to discuss the finer details? Let's talk Shopify.
Contact us
Get in touch
UK: 0800 5202 212 | USA: 929-999-5854
Email: hello@rainycityagency.com
Book a call