Shopify
Needlepoint
Increased conversions by 25% since launch

Needlepoint was founded in 1999, specialising in the highest quality supplies in the needlepoint industry, they also host retreats and have brick and mortar locations so they can be with you every stitch of the way.
Why Rainy City?
Needlepoint came to Rainy City to revolutionise their ecommerce store. Using the power of shopify 2.0, we created a site which made sure Needlepoint had more flexibility with product templates, offering future scalability.

Our design and development teams focussed on improving the customer experience to develop a visually appealing but easy to use Shopify store that drives conversions.

Having seen our extensive portfolio of Shopify store redesigns and results with conversion rate optimisation, Needlepoint booked in on one of our strategy sessions to see how we could help transform their eCommerce experience.
Project details:

Monthly retainer as part of our Shopify growth package

Full UX audit

CRO implementation to increase ROI

Custom Shopify theme development


Black Friday campaign
Long Form Product Pages
Every Needlepoint product is unique and has its own story. We created long form product pages to allow customers to learn about the product and easily view all the information. To enable scalable growth for Needlepoint we developed 6 different product templates to allow Needlepoint to be able to display different content and show sections for specific product groups.
"We have scaled to multiple 7 figures per year since starting working together. They are super easy to communicate with and always very responsive. They are without a doubt our go to Shopify Experts."
Alex Stark | Ogee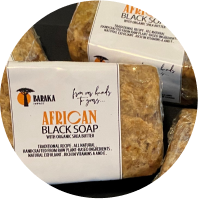 "*AMAZING* *Five-Stars* Neither goes far enough. So happy. Completed ahead of schedule and beyond expectations. Thank you Rainy City! I was so nervous about doing a new website. The cost. The complexity. This was compounded because we were a small but dispersed business with key players in North America, Europe, Africa and Asia.

The Rainy City team made it all so easy. Highly, HIGHLY recommended."
Wayne Dunn | Baraka Shea Butter
"We've had such a wonderful experience working with Rebecca and the team on our transition to a shiny, new Shopify website. They are so knowledgeable and really worked for hand in hand with us to solve tricky design problems and turn our vision into a reality. We couldn't be happier with the final result!"
Ellie Lum| Klum House
"Rainy City took our digital presence to next level and created a clean, crisp, robust, modern (and fast) website despite the thousands of products we have in our collection. They took the time to listen & understand our needs and give us proper guidance on how best to implement them. In our first month after launch, our sales have increased significantly! Happy to recommend them to anyone looking to build or re-design an existing site. Plus, we worked with them 100% remote being in the US!"
Peter Manka Jnr | Ben Garelick
Lets get to work
Ready to discuss the finer details? Let's talk Shopify.
Contact us
Get in touch
UK: 0800 5202 212 | USA: 929-999-5854
Email: hello@rainycityagency.com
Book a call