Shopify
Katjes
227% increase in sales since launch

Katjes, the Dutch word for kitten, was founded in Germany in 1950. In 2006, they made the decision to change the entire production to make all Katjes products 100% plant based. Most recently the brand announced in 2020 it's carbon neutral status at all three of their locations in Germany.

Why Rainy City?
Katjes came to Rainy City as their previous site was outdated and they felt it wasn't representing the brand correctly. Using our UX expertise we worked with Katjes to design a Shopify store that not only represented the Katjes brand, but delivered a seamless shopping experience for their customers.

Throughout the design and development phases, our creative and development teams worked closely with Katjes to get a true feel for the brand.

The Challenge
The previous website had 3 different sites linking to one landing page, after reviewing their analytics and customer journey, we found this was a massive sticking point for visitors and was resulting in low sales.

To help increase user flow to landing pages, we developed a new navigation. This resulted in a better overall look and feel for the Katjes brand, whilst driving visitors to the products they want much quicker.

Increased Average Order Value on Shopify
To maximise on the traffic that Katjes already gets to their site, we implemented upselling and cross selling at key conversion points throughout the user journey to help increase average order value.
The Result
Katjes has seen a huge success since launch with a 227% increase in sales. Upsells are also working better as well as the site appearing cleaner and easier to navigate.

"We have scaled to multiple 7 figures per year since starting working together. They are super easy to communicate with and always very responsive. They are without a doubt our go to Shopify Experts."
Alex Stark | Ogee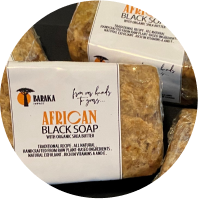 "*AMAZING* *Five-Stars* Neither goes far enough. So happy. Completed ahead of schedule and beyond expectations. Thank you Rainy City! I was so nervous about doing a new website. The cost. The complexity. This was compounded because we were a small but dispersed business with key players in North America, Europe, Africa and Asia.

The Rainy City team made it all so easy. Highly, HIGHLY recommended."
Wayne Dunn | Baraka Shea Butter
"We've had such a wonderful experience working with Rebecca and the team on our transition to a shiny, new Shopify website. They are so knowledgeable and really worked for hand in hand with us to solve tricky design problems and turn our vision into a reality. We couldn't be happier with the final result!"
Ellie Lum| Klum House
"Rainy City took our digital presence to next level and created a clean, crisp, robust, modern (and fast) website despite the thousands of products we have in our collection. They took the time to listen & understand our needs and give us proper guidance on how best to implement them. In our first month after launch, our sales have increased significantly! Happy to recommend them to anyone looking to build or re-design an existing site. Plus, we worked with them 100% remote being in the US!"
Peter Manka Jnr | Ben Garelick
Lets get to work
Ready to discuss the finer details? Let's talk Shopify.
Contact us
Get in touch
UK: 0800 5202 212 | USA: 929-999-5854
Email: hello@rainycityagency.com
Book a call