Shopify Plus
Darts Corner
120% Increase in Sales In 30 Days & 200% Increase In Conversion Rate
Find out how Darts Corner migrated from Visualsoft to Shopify Plus, dramatically increasing conversion rate and revenue targets through a streamlined migration and ongoing optimization that leading up to BFCM.
The Worlds Number One Online Retailer for Darts
Darts Corner are the worlds biggest retailer for darts and associated products, manufacturing over 13,000 products from more than 30 different manufacturers.
When Darts Corner came to Rainy City, they were looking to migrate from Visualsoft to Shopify Plus. They were struggling with getting the platform to grow and scale with their needs. They were limited by the platform and couldn't make changes quickly and efficiently to grow with their customer demands and competition. Alongside the migration to Shopify Plus, they were looking to implement a complex WMS setup using OrderWise. Rainy City worked with the Darts Corner team to migrate platforms, enhance functionality and assist with the transfer of thousands of products, orders and customers to the WMS.
They had the ambition to:
Migrate close to 1 million orders and customer data

Integrate and host a B2B platform within their site

Accelerate conversion rates and sales
Migration from Visualsoft to Shopify Plus
Transiting Data & Personalisation
Setting up with Orderwise, Rainy City created a fully automated product and stock app. Darts Corner wanted to manage product stock and building of products from within the PIM software, the app looks for changes created within the hour and feeds the data automatically from Shopify Plus to Orderwise.
We also created an advanced solution for the personalisation of their products. On their previous website, personalisation was not managed on the product page level, this caused a drop off on the product level from customers due to a disruptive user experience. We created a bespoke piece of functionality to allow customers to add personalisation to their order from the product level, this manages the stock levels effectively and has complimented the increase of conversion rates.
Creating an Enhanced User Experience
The new Darts Corner website offers a user focussed experience to their target demographic, in turn the design and development that Rainy City did will be set to allow Darts Corner to relaunch their online presence for the brand with a site that is clean, modern and has a great user experience and journey to speak to all their customers across the globe. Rainy City created a bespoke design based on a custom Shopify 2.0 template. We worked closely with the team at Darts Corner to carefully plan and execute all elements of the site to ensure branding, functionality and UX remain at the forefront of what we do.
The launch of the site incorporated a number of pieces of functionality, such as an enhanced slide out cart, site speed optimisation and building out the personalisation upsell into a custom built solution. Since the launch of the new site, Darts Corner's conversion rate has increased by 200%, their average order value by 24% and their online sessions by 843%.
Accelerating Growth
Following the initial expanse in sales, Darts Corner are continuing to work with Rainy City for advice on further optimization and how to keep sales skyrocketing. To create a truly authentic shopping experience, we utilised all of Shopify Plus's features to give their customers the best experience.
The Finishing Touches
Our design and development work, combined with a targeted user experience strategy, created a dramatic increase in both sales and conversion rates for Darts Corner. The brand is on track to have their best BFCM and Christmas sales yet.
The results
Our work with Darts Corner has seen phenomenal results since launch - Online Sales increased by 120%, Conversion Rate is peaking at 4.39% which is 200% up, and Average Order Value has increased by 24%
"We have scaled to multiple 7 figures per year since starting working together. They are super easy to communicate with and always very responsive. They are without a doubt our go to Shopify Experts."
Alex Stark | Ogee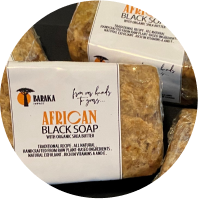 "*AMAZING* *Five-Stars* Neither goes far enough. So happy. Completed ahead of schedule and beyond expectations. Thank you Rainy City! I was so nervous about doing a new website. The cost. The complexity. This was compounded because we were a small but dispersed business with key players in North America, Europe, Africa and Asia.

The Rainy City team made it all so easy. Highly, HIGHLY recommended."
Wayne Dunn | Baraka Shea Butter
"We've had such a wonderful experience working with Rebecca and the team on our transition to a shiny, new Shopify website. They are so knowledgeable and really worked for hand in hand with us to solve tricky design problems and turn our vision into a reality. We couldn't be happier with the final result!"
Ellie Lum| Klum House
"Rainy City took our digital presence to next level and created a clean, crisp, robust, modern (and fast) website despite the thousands of products we have in our collection. They took the time to listen & understand our needs and give us proper guidance on how best to implement them. In our first month after launch, our sales have increased significantly! Happy to recommend them to anyone looking to build or re-design an existing site. Plus, we worked with them 100% remote being in the US!"
Peter Manka Jnr | Ben Garelick
Lets get to work
Ready to discuss the finer details? Let's talk Shopify.
Contact us
Get in touch
UK: 0800 5202 212 | USA: 929-999-5854
Email: hello@rainycityagency.com
Book a call