Shopify
The Merchant's Table
Conversion rate increase from 0.7% – 1.43%
Making homes beautiful, The Merchants Table curate, collaborate and create with exceptional makers and artists. Producing unique decorative objects for your home.
Why Rainy City?
After being on Squarespace for a few years, The Merchants Table started to feel restricted by the platform and was looking for a more scalable solution that allowed them to continue to grow.
A new direction for UX was needed so their customers could explore the vast range of makers they have on the site.


Project details:
Custom landing pages for each maker

Clean product pages that had all relevant information about the markers and their processes

Events & Workshop page to highlight any customer events happening in-store
The challenge
Due to the lack of features on their previous platform, The Merchants Table hasn't been able to showcase their range of markers and their products, making it quite difficult for them to have products linked throughout the website to give customers a unique and well-rounded experience.
Inventory solutions
Also struggling with a solid inventory management system to manage their online and offline presence.
The Merchant's Table has primarily been a brick and mortar store so it was important for us to create a smooth transition and cohesive experience between the website and brick and mortar store.
From maker to menage
Working closely with the creative team at the Merchant's Table, we told the story of the markers and linked them to the products, creating a story that customers can follow so they feel inspired by the creative process.
The results
The new Shopify store for The Merchant's Table is highly optimised across all devices. The clean and traditional feel from their physical retail store has been transitioned perfectly into a digital setting, allowing customers to navigate throughout the store with the same feeling they'd get in a retail environment.
Introducing Shopify POS
Cohesive design from online to offline
Migration of products, customers and order data over to Shopify
"We have scaled to multiple 7 figures per year since starting working together. They are super easy to communicate with and always very responsive. They are without a doubt our go to Shopify Experts."
Alex Stark | Ogee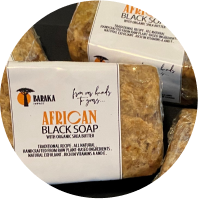 "*AMAZING* *Five-Stars* Neither goes far enough. So happy. Completed ahead of schedule and beyond expectations. Thank you Rainy City! I was so nervous about doing a new website. The cost. The complexity. This was compounded because we were a small but dispersed business with key players in North America, Europe, Africa and Asia.

The Rainy City team made it all so easy. Highly, HIGHLY recommended."
Wayne Dunn | Baraka Shea Butter
"We've had such a wonderful experience working with Rebecca and the team on our transition to a shiny, new Shopify website. They are so knowledgeable and really worked for hand in hand with us to solve tricky design problems and turn our vision into a reality. We couldn't be happier with the final result!"
Ellie Lum| Klum House
"Rainy City took our digital presence to next level and created a clean, crisp, robust, modern (and fast) website despite the thousands of products we have in our collection. They took the time to listen & understand our needs and give us proper guidance on how best to implement them. In our first month after launch, our sales have increased significantly! Happy to recommend them to anyone looking to build or re-design an existing site. Plus, we worked with them 100% remote being in the US!"
Peter Manka Jnr | Ben Garelick
Lets get to work
Ready to discuss the finer details? Let's talk Shopify.
Contact us
Get in touch
UK: 0800 5202 212 | USA: 929-999-5854
Email: hello@rainycityagency.com
Book a call