Shopify
Susan Shaw
Web traffic has increased astronomically 3.3% Increase In Conversion Rate within weeks
For forty years, Susan Shaw has created handmade, heirloom-quality jewelry collections that embody a natural charm and grace. From their Texas HQ, Susan Shaw has grown into a globally recognized brand, known for its iconic designs worldwide.
Why Rainy City?
Susan Shaw enlisted Rainy City to review, redesign, and develop their Shopify website.
The task was to reimagine the user experience, optimize the site for conversions with an aesthetic that made their website the jewel in their crown.


Project details:
Custom theme design

Migration of +10k users

Enhanced search and filtering
Rapid deployment
Customized tool integration
Page speed optimization
The Power Of Teamwork
Working alongside the in-house team, we analyzed the site's online user journeys. We found that loyal customers continued to shop with the company, but new customers had difficulty understanding the brand identity.
Experiential Web Design
With a brand that boasts such an extensive collection, we redesigned the customer journey to look and feel like a shoppable lookbook. Typically, customers shop online by collection, occasion, or product. We integrated all three – creating an immersive experience that told Susan Shaw's brand story while customers were shopping.
Swift & Accurate Searches
We integrated an enhanced search and filtering process, enabling existing customers (who often know exactly what they're after) to circumnavigate the process and vastly improve checkout speeds. As each Susan Shaw design is available in multiple variants and colors, we engineered a specially-geared search filter to ensure customers could find their desired product and purchase with ease.
Shop The Look Features
For customers who purchase on impulse, we baked-in a 'Shop the Look' feature with quick links to product detail pages. We helped make customers' buying choices easier with wide-angled light boxes for greater focus in the product image's details. We also added distinctive USPs and founder notes, creating the feel of personalised messages to customers.
The results
With a heightened user experience, rigorous search and filter mechanic and beautiful aesthetic, Susan Shaw now has a site that reflects their world-renowned brand. Web traffic has increased astronomically and their conversion rate rose to 3.3% within weeks of project completion.
54%
Increased conversion rate
214%
Increase of total orders
"We have scaled to multiple 7 figures per year since starting working together. They are super easy to communicate with and always very responsive. They are without a doubt our go to Shopify Experts."
Alex Stark | Ogee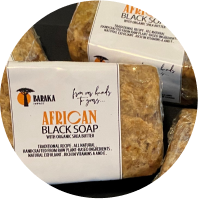 "*AMAZING* *Five-Stars* Neither goes far enough. So happy. Completed ahead of schedule and beyond expectations. Thank you Rainy City! I was so nervous about doing a new website. The cost. The complexity. This was compounded because we were a small but dispersed business with key players in North America, Europe, Africa and Asia.

The Rainy City team made it all so easy. Highly, HIGHLY recommended."
Wayne Dunn | Baraka Shea Butter
"We've had such a wonderful experience working with Rebecca and the team on our transition to a shiny, new Shopify website. They are so knowledgeable and really worked for hand in hand with us to solve tricky design problems and turn our vision into a reality. We couldn't be happier with the final result!"
Ellie Lum| Klum House
"Rainy City took our digital presence to next level and created a clean, crisp, robust, modern (and fast) website despite the thousands of products we have in our collection. They took the time to listen & understand our needs and give us proper guidance on how best to implement them. In our first month after launch, our sales have increased significantly! Happy to recommend them to anyone looking to build or re-design an existing site. Plus, we worked with them 100% remote being in the US!"
Peter Manka Jnr | Ben Garelick
Lets get to work
Ready to discuss the finer details? Let's talk Shopify.
Contact us
Get in touch
UK: 0800 5202 212 | USA: 929-999-5854
Email: hello@rainycityagency.com
Book a call