Shopify
Stranded Hair Group
300% Increase In Sales In 90 Days 114% Increase In Conversion Rate
From a humble retail outlet in Manchester, Stranded Hair Group has quickly become one of the world's most popular hair extension suppliers. It's easy to see why – sustainability, quality, and beauty being the hallmarks of every Stranded product.
Why Rainy City?
Rainy City worked closely with the Stranded team to design an eCommerce site that communicated their rich brand experience through UX, Visual Design, and a unique Shopify theme customization.
Stranded brand invests a lot in how their customers experience their products (often in collaboration with them), so they wanted an agency that relayed this high level of consideration and attention to detail.


Project details:
Custom theme design

Migration of +20k users

Responsive development
Rapid deployment
Customized tool integration
Page speed optimization
Streamlined Online Experiences
When reviewing the site, we found a primary issue was a complicated user journey from landing page to purchase. The site map involved complex navigation links that confused customers, preventing them from making a quick purchase. We dramatically reduced onsite times through user testing and the use of Zipify's one-click sell while providing a quick and easy ordering process.
High Value Product Pages
For customers who wanted more clarity, we developed long-form product detail pages. These elements provided valuable product information (color swatches, returns, guarantees) and incorporated video and lifestyle imagery. We boosted the value of these pages further through benefits, social proof, and user-generated content. Finally, we implemented a powerful selection tool for customers to enjoy a shop-like purchasing experience.
Extensions Of Style
We worked closely with the team to produce an updated brand and font color palette. Choosing from 3 different concepts, Stranded selected a dramatic and sophisticated scheme, reflecting their products' timeless and ageless appeal
The results
When the new store launched, it had gained a streamlined user experience and a sophisticated rebrand that set the company above the competition. Within three months of the launch, we boosted the store's conversion by 114% and increased sales by 300%.
114%
Increased conversion rate
33%
Increase of total orders
"We've seen massive growth in our e-commerce revenue since the site launched and we're confident that Rainy City has significantly improved our customers online experience. I would recommend Rainy City to anybody who wants to grow their online presence and revenue, their creativity, flexibility and ecommerce knowledge is second to none."

Gary Howe, Founder
"We have scaled to multiple 7 figures per year since starting working together. They are super easy to communicate with and always very responsive. They are without a doubt our go to Shopify Experts."
Alex Stark | Ogee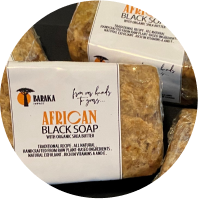 "*AMAZING* *Five-Stars* Neither goes far enough. So happy. Completed ahead of schedule and beyond expectations. Thank you Rainy City! I was so nervous about doing a new website. The cost. The complexity. This was compounded because we were a small but dispersed business with key players in North America, Europe, Africa and Asia.

The Rainy City team made it all so easy. Highly, HIGHLY recommended."
Wayne Dunn | Baraka Shea Butter
"We've had such a wonderful experience working with Rebecca and the team on our transition to a shiny, new Shopify website. They are so knowledgeable and really worked for hand in hand with us to solve tricky design problems and turn our vision into a reality. We couldn't be happier with the final result!"
Ellie Lum| Klum House
"Rainy City took our digital presence to next level and created a clean, crisp, robust, modern (and fast) website despite the thousands of products we have in our collection. They took the time to listen & understand our needs and give us proper guidance on how best to implement them. In our first month after launch, our sales have increased significantly! Happy to recommend them to anyone looking to build or re-design an existing site. Plus, we worked with them 100% remote being in the US!"
Peter Manka Jnr | Ben Garelick
Lets get to work
Ready to discuss the finer details? Let's talk Shopify.
Contact us
Get in touch
UK: 0800 5202 212 | USA: 929-999-5854
Email: hello@rainycityagency.com
Book a call