Shopify Plus
Sparkle in Pink
Through our optimisations, we were able to increase their conversion rate by 15%.
Not like most other boutiques around, Sparkle in Pink designs their clothing so they are original and focus on selling only the trendiest and highest quality items. They're on a mission to create unique children's wear and put a smile on their faces.
Why Rainy City?
We worked with Sparkle In Pink to optimise their back end code to increase site speed. Taking them from a site speed score of 7 to an average of around 65.
Our full website audit was delivered by our lead UX & UI designer Sarah, who established how we can increase conversions through a number of optimisations.


Project details:
New UX flows

Design & Graphics

Desktop & Mobile experience
The challenge
Their Shopify store had been running very slow. When reviewing the website data and seeing the user flow, we found certain sticking points throughout the store that were stopping users from converting.
Android App Updates for Shopify Merchants
To keep elements of the store and functionality the same across different platforms, we worked on Sparkle in Pink's Android app.
To get the data from their Shopify store to their Android app, we used Retrofit to seamlessly get the data from the Growave API endpoints and updated their product and collection pages to show the reviews.
New Shopify user flow for increased conversions
Evaluating their current setup, we implemented industry-leading UX strategies to assist visitors as they navigate through the site, guiding them to products that they may be interested in.
Up & running for BFCM
Due to the time we onboarded Sparkle In Pink, the countdown was already on with the run up to Black Friday Cyber Monday.
Our efficiency and internal processes during discussions with Sparkle in Pink meant that we were able to get everything up, optimised and fully tested prior to launch.
The results
We worked with Sparkle In Pink to optimise their back end code to increase site speed. Taking them from a site speed score of 7 to an average of around 65.
Improving conversions and average order value.
15%
Increased conversion rate
19%
Increase of total orders
"We have scaled to multiple 7 figures per year since starting working together. They are super easy to communicate with and always very responsive. They are without a doubt our go to Shopify Experts."
Alex Stark | Ogee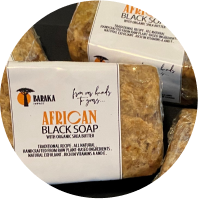 "*AMAZING* *Five-Stars* Neither goes far enough. So happy. Completed ahead of schedule and beyond expectations. Thank you Rainy City! I was so nervous about doing a new website. The cost. The complexity. This was compounded because we were a small but dispersed business with key players in North America, Europe, Africa and Asia.

The Rainy City team made it all so easy. Highly, HIGHLY recommended."
Wayne Dunn | Baraka Shea Butter
"We've had such a wonderful experience working with Rebecca and the team on our transition to a shiny, new Shopify website. They are so knowledgeable and really worked for hand in hand with us to solve tricky design problems and turn our vision into a reality. We couldn't be happier with the final result!"
Ellie Lum| Klum House
"Rainy City took our digital presence to next level and created a clean, crisp, robust, modern (and fast) website despite the thousands of products we have in our collection. They took the time to listen & understand our needs and give us proper guidance on how best to implement them. In our first month after launch, our sales have increased significantly! Happy to recommend them to anyone looking to build or re-design an existing site. Plus, we worked with them 100% remote being in the US!"
Peter Manka Jnr | Ben Garelick
Lets get to work
Ready to discuss the finer details? Let's talk Shopify.
Contact us
Get in touch
UK: 0800 5202 212 | USA: 929-999-5854
Email: hello@rainycityagency.com
Book a call