Shopify Plus
Ogee
1153% Increase in Sales In 90 Days & 150% Increase In Conversion Rate
Find out how Ogee smashed their revenue targets through a streamlined migration and ongoing optimization that matches beauty with customer care.
Winning The Beauty Contest
Ogee is a trailblazer in the highly-competitive US luxury beauty market, creating cruelty-free solutions that accentuate beauty and nourish skin.
When Ogee came to Rainy City in 2018, they were looking to migrate from their constricting eCommerce platform to Shopify. They found both their sales and conversion rates were low and were struggling to work within the complexities of the platform.


They had the ambition to:
Showcase a growing product line

Reflect their brand and USPs with an intuitive website

Accelerate conversion rates and sales
Migration from Magento to Shopify Plus
More Than Skin Deep
Working with the Ogee team, we looked at the purchasing habits of beauty and skincare customers. With almost 80% accessing the site via mobile, we created quick-purchase roadmaps – shortening the journey from homepage to purchase. With Ogee's focus on 100% organic ingredients, we made sure the USP was weaved through the front pages.
Creating a Stunning Experience
At first glance, the current Ogee site worked well, but we saw how a product page redesign could make for a better shopping experience and boost conversion rates.
In physical retailers, the customer advice given by skincare experts is paramount to guide purchases. Working with Ogee, we created long-form product pages that reflected these relationships. By concisely defining the ingredients and how they benefit the reader alongside 'how to apply' guides, we helped persuade purchases.
Accelerating Growth
Following the initial flourish in sales, Ogee came back to us looking for advice on further optimization and how to keep sales skyrocketing. To create a truly authentic shopping experience, we redesigned using Shopify Plus.
The Finishing Touches
Our design and development work, combined with a targeted user experience strategy, created a dramatic increase in both sales and conversion rates for Ogee. The brand has now been featured in the bestsellers list from Marie Clare to Vogue.
The results
Our work with Ogee resulted in their most successful Black Friday to date.
"Working with Rainy City Agency has made our lives immeasurably better – they're experts in the field, which made the work feel effortless. The results continue to defy our expectations!"

Alex Stark, Founder
"We have scaled to multiple 7 figures per year since starting working together. They are super easy to communicate with and always very responsive. They are without a doubt our go to Shopify Experts."
Alex Stark | Ogee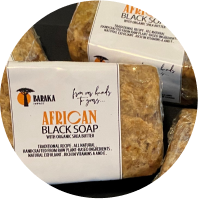 "*AMAZING* *Five-Stars* Neither goes far enough. So happy. Completed ahead of schedule and beyond expectations. Thank you Rainy City! I was so nervous about doing a new website. The cost. The complexity. This was compounded because we were a small but dispersed business with key players in North America, Europe, Africa and Asia.

The Rainy City team made it all so easy. Highly, HIGHLY recommended."
Wayne Dunn | Baraka Shea Butter
"We've had such a wonderful experience working with Rebecca and the team on our transition to a shiny, new Shopify website. They are so knowledgeable and really worked for hand in hand with us to solve tricky design problems and turn our vision into a reality. We couldn't be happier with the final result!"
Ellie Lum| Klum House
"Rainy City took our digital presence to next level and created a clean, crisp, robust, modern (and fast) website despite the thousands of products we have in our collection. They took the time to listen & understand our needs and give us proper guidance on how best to implement them. In our first month after launch, our sales have increased significantly! Happy to recommend them to anyone looking to build or re-design an existing site. Plus, we worked with them 100% remote being in the US!"
Peter Manka Jnr | Ben Garelick
Lets get to work
Ready to discuss the finer details? Let's talk Shopify.
Contact us
Get in touch
UK: 0800 5202 212 | USA: 929-999-5854
Email: hello@rainycityagency.com
Book a call