Shopify Plus
Lee Stafford
Website migration saw us transfer over 60,000 customer profiles & over 1000 URL redirects
Renowned hair care brand which creates performance-driven products that work to achieve the salon confident feeling at home.
Lee Stafford are all about being perfectly imperfect, bending the rules and daring to stand out. It's time to own your MANE POWER, express your style & embrace the power of you.
Why Rainy City?
Lee Stafford came to us wanting to undertake a platform migration to Shopify whilst also implementing a myriad of new features and functionality and presenting their updated brand guidelines in a new and fresh way.
Our team's expertise in Shopify migration projects meant we could guide the Lee Stafford team through every process, from research and design through to development, testing and data migration.


Project details:
Branding facelift

Best practice UX implementation improved customer flows

Klaviyo emails flows design and development
Bespoke theme development
Sophisticated cross-sell and bundle builder implementation
Data migration
Bundle Builder
Points & Rewards
Bespoke customer features 'Find Your Look'
Subscriptions
Frequently Bought With
Product Comparison
The challenge
Whilst we were working on the project we had to time our design and development with Lee Stafford's rebranding process. This meant we had to make sure deadlines were being met and matched up with the product launches and promotions that were running.
We also developed a bespoke SAP solution to allow for streamlined product fulfilment.
SAP Integration
We considered multiple solutions which were able to retrieve orders from Shopify and place them on the FTP server but were not able to create the files in the format we required and often had very limited modification capabilities.
To overcome this we built out a Zapier integration based on various triggers to get the order from Shopify once they were created. We used triggers to get the order data and created a JavaScript action in between FTP and Shopify.
Using JavaScript action, we got the capability to modify the order data as we required.
Inspired Shopping That Converts
Get the look! Our unique influencer inspired product feature was built to inspire shoppers.
In a world of influencers and social media, all eyes are on some of the internet's biggest personalities for product and look inspirations.
Whilst Lee Stafford was busy getting the content together, we built out the page and functionality to help inspire Lee Stafford shoppers looking to change up their look and try something new.
Improved Purchasing Experiences
We integrated a product comparison tool which allowed users to compare selections within the PDPs. Adding subscription based purchasing on both PDP level and a dedicated bundle builder page offers users multiple routes to purchase and subscribe.
Global Commerce
Lee Stafford was launched exclusively in Boots in the UK and is still sold there today. The brand continues to grow and is now available in over 30 countries across the world including Germany, Brazil and the USA.
Whilst Lee Stafford products are available through its new online store, we built out a 'Where to Buy' feature to help customers in other regions find their local store that stocks Lee Stafford Products.
Frequently Bought With
Offering comparison features throughout product pages is another feature we were excited to implement. This inspires customers to discover new products throughout their purchasing journey on the Lee Stafford website.
Another key feature we implemented is the 'Frequently Bought With' section, adding an extra level of customization to a customers cart, enabling product discovery and helping turn one off purchases into lifetime customers.
Enhanced product information
Adding in a product finder in the form of a questionnaire allows the user to mimic the in-store experience online. We added long-form product pages to give the user a vast overview of product information in a digestible format which translates across all devices.
Points & Rewards
Brand loyalty is back! After seeing an uptake in points, loyalty and reward systems with our health and beauty clients, we were keen to implement a rewards program on the Lee Stafford website.
Staying true to the new branding, we paid close attention when implementing this feature to keep branding consistent throughout the store.
"We have scaled to multiple 7 figures per year since starting working together. They are super easy to communicate with and always very responsive. They are without a doubt our go to Shopify Experts."
Alex Stark | Ogee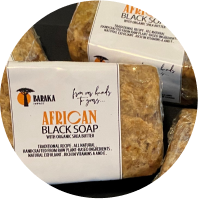 "*AMAZING* *Five-Stars* Neither goes far enough. So happy. Completed ahead of schedule and beyond expectations. Thank you Rainy City! I was so nervous about doing a new website. The cost. The complexity. This was compounded because we were a small but dispersed business with key players in North America, Europe, Africa and Asia.

The Rainy City team made it all so easy. Highly, HIGHLY recommended."
Wayne Dunn | Baraka Shea Butter
"We've had such a wonderful experience working with Rebecca and the team on our transition to a shiny, new Shopify website. They are so knowledgeable and really worked for hand in hand with us to solve tricky design problems and turn our vision into a reality. We couldn't be happier with the final result!"
Ellie Lum| Klum House
"Rainy City took our digital presence to next level and created a clean, crisp, robust, modern (and fast) website despite the thousands of products we have in our collection. They took the time to listen & understand our needs and give us proper guidance on how best to implement them. In our first month after launch, our sales have increased significantly! Happy to recommend them to anyone looking to build or re-design an existing site. Plus, we worked with them 100% remote being in the US!"
Peter Manka Jnr | Ben Garelick
Lets get to work
Ready to discuss the finer details? Let's talk Shopify.
Contact us
Get in touch
UK: 0800 5202 212 | USA: 929-999-5854
Email: hello@rainycityagency.com
Book a call