Shopify
La Fromagerie
70% increase in sales since Shopify store launch

La Fromagerie was born after founder Praticia returned to London after a skiing trip with a wheel of Beaufort Chalet d'Alpage which she sold from her garden shed. Since then, Patricia has grown La Fromagerie into an award-winning business with both an eCommerce store and three brick and mortar stores across London.



Why Rainy City?
La Fromagerie came to Rainy City looking to migrate their platform from SquareSpace to Shopify, this was a natural step for them as their previous platform could not offer the customisation and navigation that Shopify can.

Working together, we decided with La Fromagerie the main project goal was to design and build the La Fromagerie site with an aim to convert and establish a clear brand identity throughout the website.

Project details:

Platform migration to Shopify

Shopify design and development

Improved user journey and enhanced UX


Enhanced shipping and delivery functionality
The Challenge
During the migration process from the previous host to Shopify, it was important that we correctly uploaded all 1000+ products, this was particularly challenging as not all products on the site are for sale. It was also important we successfully executed the difficult shipping process to ensure a seamless customer experience.

Functionality
Our team ensured La Fromagerie's launch incorporated several pieces of functionality including subscriptions, reviews, rewards and loyalty. This was essential as it's an effective way of attracting new users whilst also being a powerful customer retention tool for the brand and enable you to focus on LTV, AOV and CRO
"We have scaled to multiple 7 figures per year since starting working together. They are super easy to communicate with and always very responsive. They are without a doubt our go to Shopify Experts."
Alex Stark | Ogee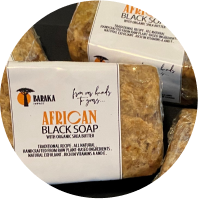 "*AMAZING* *Five-Stars* Neither goes far enough. So happy. Completed ahead of schedule and beyond expectations. Thank you Rainy City! I was so nervous about doing a new website. The cost. The complexity. This was compounded because we were a small but dispersed business with key players in North America, Europe, Africa and Asia.

The Rainy City team made it all so easy. Highly, HIGHLY recommended."
Wayne Dunn | Baraka Shea Butter
"We've had such a wonderful experience working with Rebecca and the team on our transition to a shiny, new Shopify website. They are so knowledgeable and really worked for hand in hand with us to solve tricky design problems and turn our vision into a reality. We couldn't be happier with the final result!"
Ellie Lum| Klum House
"Rainy City took our digital presence to next level and created a clean, crisp, robust, modern (and fast) website despite the thousands of products we have in our collection. They took the time to listen & understand our needs and give us proper guidance on how best to implement them. In our first month after launch, our sales have increased significantly! Happy to recommend them to anyone looking to build or re-design an existing site. Plus, we worked with them 100% remote being in the US!"
Peter Manka Jnr | Ben Garelick
Lets get to work
Ready to discuss the finer details? Let's talk Shopify.
Contact us
Get in touch
UK: 0800 5202 212 | USA: 929-999-5854
Email: hello@rainycityagency.com
Book a call