Facebook & Instagram Ads Manager For Shopify Brands
Would you like to run Facebook & Instagram ads for world-class Shopify brands with tons of benefits in a mission-driven, award winning agency?
Our Company
We ARE NOT a 'one size fits all' agency that offers everything. We are award-winning in Shopify Plus Design & Development and at the top of the game with Meta ads management. We only run ads for established Shopify brands and they are mainly based in the USA (which makes it more fun to scale them BIG).

Our mission is to help brands scale their Meta ads where, in most cases, they have a poor agency in control or someone inexperienced in house trying to run them.

We are not about taking on tons of low level brands and offering them all sorts of services, we work with cool brands who we know are a good fit for Meta ads management and are ready to scale.

Our agency has a really strong company culture that reflects our company's values. Having such a great culture has enabled us to have a solid staff retention and since the agency was founded there have been a minimum number of team members that have moved on to new pastures.
Our culture is to really value and appreciate the team members that join us and show loyalty. We have many staff benefits from your birthday paid off, Friday breakfast and afternoon drinks to nights and days out on us. 
The Role
You will work directly with our Marketing Director, Peter who has run Meta Ads for 10 years. You will be responsible for launching, managing and scaling Facebook & Instagram ads for Shopify brands as well as keeping clients up to date and planning important periods to maximise their growth and profit. We follow a simple process from A-Z to ensure we get the clients results and have done this for 10 years. We don't use confusing reports or do long client calls, we just focus on getting great clients that we know we can get results for and keep them up to date with 2 minute Loom videos every couple of days.
Salary: DOE
Bonus: Based on scaling ads accounts
Location: Hybrid Working - Monday's and Friday's in the office (Leigh, WN7 2LB), rest of the week is WFH.
This is for you if: you are both experienced and uniquely obsessed with scaling Meta ads for Shopify brands and get a thrill from figuring out which ads to scale so that we break records for the client and that they're overjoyed. 
Experience: You must know your stuff with Meta ads for Shopify brands. Ideally you will have managed accounts where you have successfully scaled Shopify brands to a minimum of $2,000/day spend, and celebrated growing the brand with the client. We aren't looking for a general Digital Marketing Specialist, but someone who is experienced in launching, managing and scaling Facebook & Instagram ads for Shopify brands.
Can't say enough good things about Rainy City. Their attention to detail and communication is top notch. Have seen amazing growth in just a short time since we started working with them. Highly recommend!
Nick Judge
Rainy City Agency has completely turned around our FB Advertising strategy and helped us grow almost 250% in the first few months. If you're looking for a no BS agency I highly recommend working with the Rainy City team for your Facebook Ads Management. It took me 3 agencies before I finally found them and couldn't be happier I finally did!
Amanda Judge
Rainy City are an exemplary Facebook ads management shop. Super professional, experienced, and get stellar results for their clients. They know their stuff, are lean and get the results needed to grow.
Scott Annan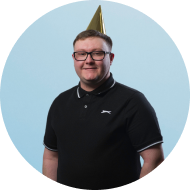 I love working at Rainy City because we encourage professional and personal growth. The flexible working manner at Rainy City and company culture keeps every day fun and fresh.
Nathan | Head of Web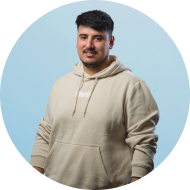 Everyone is super friendly, super helpful and professional, because everyone helps each other to grow.
Abdul | Front-End Dev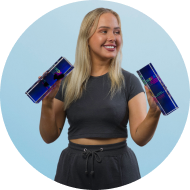 RCA gives me opportunities to attend industry events as well as learning activities which have been beneficial for my personal and professional development. I'm given the freedom and trust to make decisions within my role which is a first!
Molly | Events & Marketing Assistant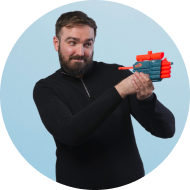 Working at RCA is rewarding and easy to grow your skills, they have flexible hours so you can also do life tasks. Also lots of events and trips throughout the year.
Dean | Snr Project Manager