Shopify
Cernucci
68% increase in overall sales!

Launched in 2017, Cernucci is a London born urban jewellery brand creating jewellery for the future generation.

A progression of high quality materials and unique designs. Inspired by the urban and hip hop culture streaming through London.

Why Rainy City?
Wanting to create a truly bespoke shopping experience that would resonate with their customers and increase sales, Cernucci had seen our previous results and portfolio with luxury good and jewellery brands on Shopify and were keen to develop a proactive partnership with us.


They had the ambition to:
Showcase a growing product line

Reflect their brand and USPs with an intuitive website

Accelerate conversion rates and sales
Migration from Magento to Shopify Plus
Shopify Design & Development for Manchester based brand

Cernucci came to Manchester based Shopify design and development agency Rainy City to help grow their website, using our expertise on a monthly Retainer as a growth package.

We started the project with a full UX audit on their current Shopify store to identify areas for growth. Cernucci were using a base theme for their Shopify store, making it hard for them to create a unique shopping experience for their customers.

To ensure growth and future scalability, we designed and developed a bespoke online experience on the front and back end of their Shopify store. Making it much easier for their team to manage going forward and creating an enjoyable shopping experience for their customers.

Clean User Flow for Shopify Stores
As we developed a new theme for Cernucci, we were able to totally transform the userflow on the website. Adding new navigation, custom shopping experiences and more calls to action throughout drove customers through different sections of the website, enabling new product discovery.
Best Black Friday Ever Recorded

Rainy City worked closely with Cernucci on their 2022 Black Friday campaign. For their 2022 BFCM campaign, Cernucci had shared holiday brand guidelines with us for the sale. To stay consistent with their marketing to increase the success of the campaign, our UX team developed a holiday shopping experience to remember on their Shopify store.

We implemented an updated theme for the holiday period that matched their marketing channels.

Black Friday was a huge success for Cernucci who saw a 102% increase in sales. Since joining Rainy City, we have dedicated resources to help them grow each month and achieve record sales.

"We have scaled to multiple 7 figures per year since starting working together. They are super easy to communicate with and always very responsive. They are without a doubt our go to Shopify Experts."
Alex Stark | Ogee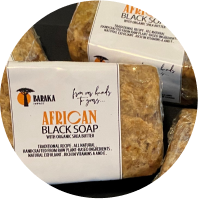 "*AMAZING* *Five-Stars* Neither goes far enough. So happy. Completed ahead of schedule and beyond expectations. Thank you Rainy City! I was so nervous about doing a new website. The cost. The complexity. This was compounded because we were a small but dispersed business with key players in North America, Europe, Africa and Asia.

The Rainy City team made it all so easy. Highly, HIGHLY recommended."
Wayne Dunn | Baraka Shea Butter
"We've had such a wonderful experience working with Rebecca and the team on our transition to a shiny, new Shopify website. They are so knowledgeable and really worked for hand in hand with us to solve tricky design problems and turn our vision into a reality. We couldn't be happier with the final result!"
Ellie Lum| Klum House
"Rainy City took our digital presence to next level and created a clean, crisp, robust, modern (and fast) website despite the thousands of products we have in our collection. They took the time to listen & understand our needs and give us proper guidance on how best to implement them. In our first month after launch, our sales have increased significantly! Happy to recommend them to anyone looking to build or re-design an existing site. Plus, we worked with them 100% remote being in the US!"
Peter Manka Jnr | Ben Garelick
Lets get to work
Ready to discuss the finer details? Let's talk Shopify.
Contact us
Get in touch
UK: 0800 5202 212 | USA: 929-999-5854
Email: hello@rainycityagency.com
Book a call