Shopify Plus
iwi Life
Increased conversions by 103%, revenue by 60% and added an increased emphasis on customer return rate, increasing to 77.7%

iwi (pronounced ee-wee) translates to 'tribe' in Māori. Based in Texas, this vibrant team produces the most potent Omega-3 supplement on the planet. The company has made it their mission toprovide eco-friendly supplements that help make the world a better place.
Why Rainy City?
Over the last three years, we have developed a strong relationship with iwi and have been helping them to optimise their Shopify store, with subscriptions growing each year.
With the expansion of our Shopify development team, we have been developing site speed audits and integrations for our clients. When reviewing iwi's analytics, we felt that there were areas that could be improved to give users a faster experience when navigating iwi's Shopify Plus store.


Project details:
Increase Shopify store speed

Improved customer flows

Redesigned subscription promotions to increase user uptake
The challenge
When migrating the site over and implementing our updates, we had to ensure data integrity so iwi kept all historical analytics. This would help iwi look back on historical data and so we could evaluate the impact of our updates going forward.
Simplified customer journeys
Throughout our analysis, we identified a few sticking points for store visitors. We created a few different user flows and tested them with our QA to formulate the perfect process for iwi.
Due to this, iwi has experienced a significant increase in subscriptions and is now the main focus of the business.
Built-in intuition
Working closely with the creative team, we developed an intuitive product detail structure. These templates define the essential ingredients and the product's potent benefits while establishing iWi's sustainability credentials. To ensure the pages were not too word-heavy, we built-in broad and bold imagery with playful iconography.
Subscription pages that sell
iWi's customized subscription tool takes sales to the next level. This integrated feature enables customers to automate their product subscription and reorders, simplifying the checkout process and making shipping wholly more environmentally friendly. The tool has helped create a customer loyalty scheme, boosting customer lifetime values.
The results
Through our design and development phases, we had been able to increase conversions to 4.9%
103%
Increased conversion rate
60%
Increase of total orders
"I have been working with Rainy City for several months on the transition of our website and the consumer shopping experience optimization and not only the quality of their work is fantastic, but also their service support is amazing!"

Adrian Garcia, Founder
"We have scaled to multiple 7 figures per year since starting working together. They are super easy to communicate with and always very responsive. They are without a doubt our go to Shopify Experts."
Alex Stark | Ogee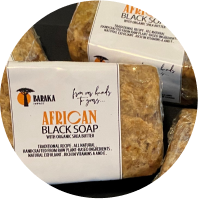 "*AMAZING* *Five-Stars* Neither goes far enough. So happy. Completed ahead of schedule and beyond expectations. Thank you Rainy City! I was so nervous about doing a new website. The cost. The complexity. This was compounded because we were a small but dispersed business with key players in North America, Europe, Africa and Asia.

The Rainy City team made it all so easy. Highly, HIGHLY recommended."
Wayne Dunn | Baraka Shea Butter
"We've had such a wonderful experience working with Rebecca and the team on our transition to a shiny, new Shopify website. They are so knowledgeable and really worked for hand in hand with us to solve tricky design problems and turn our vision into a reality. We couldn't be happier with the final result!"
Ellie Lum| Klum House
"Rainy City took our digital presence to next level and created a clean, crisp, robust, modern (and fast) website despite the thousands of products we have in our collection. They took the time to listen & understand our needs and give us proper guidance on how best to implement them. In our first month after launch, our sales have increased significantly! Happy to recommend them to anyone looking to build or re-design an existing site. Plus, we worked with them 100% remote being in the US!"
Peter Manka Jnr | Ben Garelick
Lets get to work
Ready to discuss the finer details? Let's talk Shopify.
Contact us
Get in touch
UK: 0800 5202 212 | USA: 929-999-5854
Email: hello@rainycityagency.com
Book a call