Shopify Plus
E-Cig Wizard
Increased conversion rates by 25% Currently 7.37%
One of the UK's leading e-cigarette companies supplying the vaping community for over 8 years with the finest products.
Why Rainy City?
Ecigwizard needed a Shopify design and development agency to hit the ground running and take their Shopify store to the next level.
After researching our past success with other e-cigarette brands and our Shopify expertise, Ecigwizard approached us to find out a bit more.


Project details:
Long-form product pages

Full Shopify UX Audit

CX Audit & Improvements
The challenge
When we started working with Ecigwizard, there were a few focus points. One is the store's conversion rate along with including appropriate features to verify a visitor's age due to Ecigwizard being in a regulated industry.
Long form product pages
To increase customer confidence and conversions we built out long-form product pages. This helped Ecigwizard show the amazing benefits of their products and how they can help customers dramatically improve their lives and health.
Improving customer experiences
Regulated industries require extra steps for customers to purchase their products. To make this as simple as possible for Ecigwizard customers, we added a feature that redirects the user to the cart page. From the checkout page, users are only able to check out once they've entered their date of birth and are over the age of 18.
The logistics and rules are changing all the time so we work with Ecigwizard on a regular basis to keep on top of this and amend accordingly to the rules.
The results
Through our design and development phases, we were able to help E-cig see a rise in KPIs across the board
41%
Increased conversion rate
49%
Increase of total orders
"We have scaled to multiple 7 figures per year since starting working together. They are super easy to communicate with and always very responsive. They are without a doubt our go to Shopify Experts."
Alex Stark | Ogee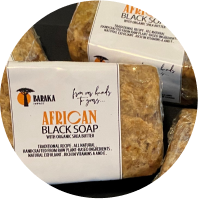 "*AMAZING* *Five-Stars* Neither goes far enough. So happy. Completed ahead of schedule and beyond expectations. Thank you Rainy City! I was so nervous about doing a new website. The cost. The complexity. This was compounded because we were a small but dispersed business with key players in North America, Europe, Africa and Asia.

The Rainy City team made it all so easy. Highly, HIGHLY recommended."
Wayne Dunn | Baraka Shea Butter
"We've had such a wonderful experience working with Rebecca and the team on our transition to a shiny, new Shopify website. They are so knowledgeable and really worked for hand in hand with us to solve tricky design problems and turn our vision into a reality. We couldn't be happier with the final result!"
Ellie Lum| Klum House
"Rainy City took our digital presence to next level and created a clean, crisp, robust, modern (and fast) website despite the thousands of products we have in our collection. They took the time to listen & understand our needs and give us proper guidance on how best to implement them. In our first month after launch, our sales have increased significantly! Happy to recommend them to anyone looking to build or re-design an existing site. Plus, we worked with them 100% remote being in the US!"
Peter Manka Jnr | Ben Garelick
Lets get to work
Ready to discuss the finer details? Let's talk Shopify.
Contact us
Get in touch
UK: 0800 5202 212 | USA: 929-999-5854
Email: hello@rainycityagency.com
Book a call